Recent Projects
Upper San Pedro Village

Located along the United States-Mexico Border, Upper San Pedro Village is a complex habitation site dating from approximately A.D. 650 to 1200. Houses, roasting pits and other features were located by NRI archaeologists. The site appears to be located at a convergence of a number of different Southwestern cultural traditions, including Hohokam, Dragoon, San Simon, Trincheras, Mogollon, and Mimbres. This project involved a number of federal agencies and land jurisdictions.
Wide Ruins

This on-going project includes the excavation of two large prehistoric sites along the Wide Ruins Loop road (N9345[2]) on the Navajo Nation. Included in this project are the preparation of a HABS/HAER document for the historic Wide Ruins Trading Post and extensive ethnographic research and mapping of Kin Tiel, a 600-room pueblo important to the Navajo, Zuni and Hopi people. Northland is utilizing 3-D laser scanning, ground penetrating radar and magnetometer readings to aid in the identification of historic and prehistoric resources.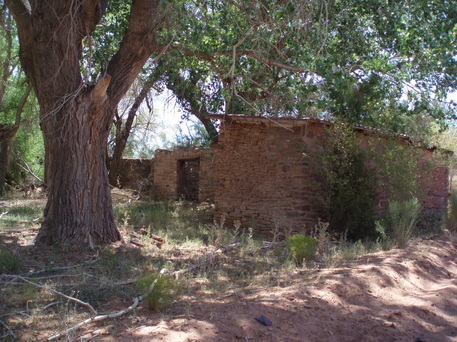 On Call Services to the Salt River Pima-Maricopa Indian Community

Northland has been providing cultural resources and NEPA services to the SRPMIC for the past two years. Our projects have included environmental and cultural compliance for communication towers, as well as cultural resources survey, testing, monitoring and data recovery.